Market Research and consumer insights doesn't have to be complicated or difficult!
Colette, our MD and Founder had a great chat recently with Stephen Ryan of 24 Tribes and Narration around how she got interested in research in the first place and how her work with the likes of Gillette, Coca-Cola and Unilever in the emerging markets of Eastern Europe helped shaped her love of all things research. She then goes on to give some practical hints and tips to both start-ups and established brands and businesses on how to properly validate and size their market for new products, innovations or services as well as emphasising the need and value of continuous intelligence gathering!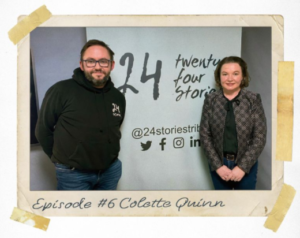 Enjoy & if you'd like to learn more about how we could help you and your business understand more about your market or customers, just drop us a line!
You can listen to the podcast on Apple via https://lnkd.in/eWgDcEv8
On Spotify via https://lnkd.in/eZmC5PmW
The podcast is also available on Acast and Google Podcasts.