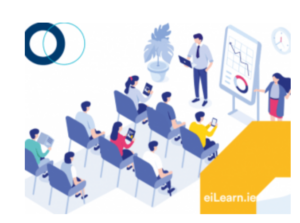 Every strategic business decision should be based on solid market and competitor intelligence. The most successful companies gather intelligence as part of an ongoing team based process.

We were delighted to develop this programme for Enterprise Ireland in collaboration with our colleague Roisin Bell of Knowledgework which equips participants with the tools and skills to gain critical information to make those strategic decisions. At the end of the programme, participants will have gained the skills to:

– Gather critical market information on competitors, prospects, choice of market to inform decision making
– Base their decisions on valid market intelligence
– Implement a repeatable team based process promoting team based decision making.

For more info – check out this link: https://lnkd.in/eYQcrEH

'The Real Insights team supported us in the development of a market intelligence strategy for the Group. The learnings and skills acquired during the engagement has helped us to analyse and benchmark competitor products across different markets and has giving us a framework to gather market intelligence and insights using the Trello application. I highly recommend Colette and her team".   
Joe Aherne, The Leading Edge Group, Spring 2021.